Hunting Flask Case – FEATURES
Our Leather Hunting Flask Case Material Thick Stitched Saddle Grade Leather.
Features a secure adjustable buckle fastening for the top strap.
Utilizes a reliable stud and hole fastening mechanism for easy closure.
Boasts a rugged and long-lasting design.
Provides a stylish and functional solution for carrying your hunting flask.
Offers adjustable sizing for a customized fit.
Ensures a secure and tight closure for your hunting flask.
Exudes a timeless and classic aesthetic.
Ideal for both outdoor adventures and stylish gatherings.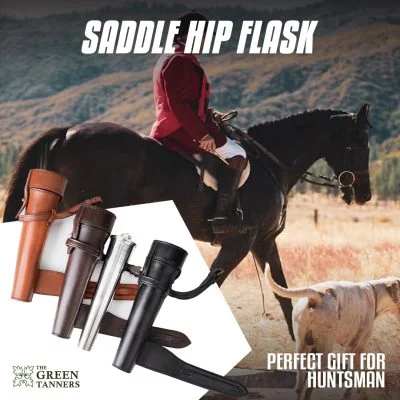 Greenman Outdoor Wholesale is a leading manufacturer and provider of high-quality hunting, shooting, and outdoor accessories at competitive market prices. We offer wholesale and bulk purchasing options for those looking to stock up on supplies. Please do not hesitate to contact us with any wholesale queries or to place a bulk order.